Kareena Kapoor and Saif Ali Khan welcomed their second child, a baby boy, in February this year. The couple has kept the little one away from the paparazzi. Even though his elder brother Taimur became a media sensation from the moment he was born.
According to Kareena's father Randhir Kapoor the couple has named their second born 'Jeh'. Confirming the name of his grandson, veteran actor said, "Yes, Kareena and Saif's son has been named Jeh recently."
When asked about when was the name finalised, Randhir replied, "We finalised it about a week ago."
Kareena Kapoor and Saif Ali Khan welcomed a son on February 21, this year. "We have been blessed with a baby boy. Mom and baby are safe and healthy. Thank you to our well-wishers for their love and support," Saif said in a statement.
Kareena shared the first glimpse of her newborn on social media on March 8, i.e. on the women's day. she wrote in her caption: "There's nothing women can't do. Happy Women's Day my loves. #InternationalWomensDay." She captioned the post
The actress has also shared an update on her pregnancy memoir titled 'The Kareena Kapoor Khan Pregnancy Bible', which she announced on her son Taimur's fourth birthday in December last year.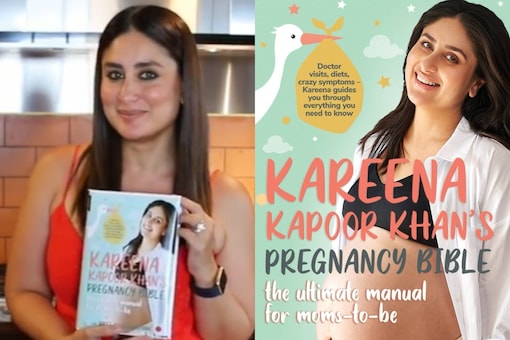 "We all have our own unique experiences as expectant mothers, but there are some similarities and with this book, I'm sharing my experiences and learnings, and hope that in some way this will help you on your journey towards motherhood. Carrying both my babies has been the most special time in my life, and I am excited to share the moments and memories with you."Bebo captioned the post
"A huge shout-out to my lovely co-writer, @aditishahbhimjyani, for doing such a stellar job, and the amazing @rohanshrestha for not only shooting the book cover with me but for also capturing my little baby's first ever photo," she added.