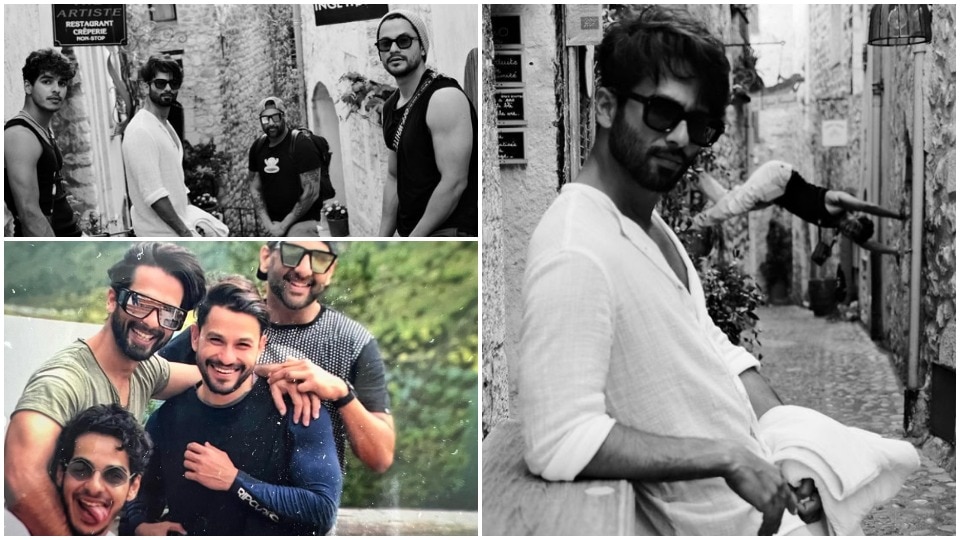 Ishaan Khatter, Shahid Kapoor, and Kunal Kemmu recently returned to India after a trip to Europe with some friends. The trio was having the time of their lives and had been documenting and sharing glimpses of their journey with their fans.
Ishaan Khatter, on the other hand, shared a photo from his Europe trip with brother Shahid Kapoor and Kunal Kemmu on Monday (23rd May), captioned 'Hangin' out.'
The actor shared three amusing photos, the first of which features Khatter, Kapoor, Kemmu, and a friend chilling casually. The second photo shows Ishaan posing for the camera, while the third and most hilarious photo depicts Ishaan and Shahid's actual relationship.  
'Boys are full of fire,' one fan said in response to the post, while another said, 'The third pic is more like a visual representation of "hungover" rather than "hangin'.' They were also labelled as "outstanding" by a fan.
Meanwhile, Kunal Kemmu posted two photos to his Instagram account. The first photo is from the same Europe trip as the Dhadak actor Ishaan, while the second is from 2019 with more colours. The Malang actor captioned it, '2022 and 2019 Boys in the hood, looking good.'