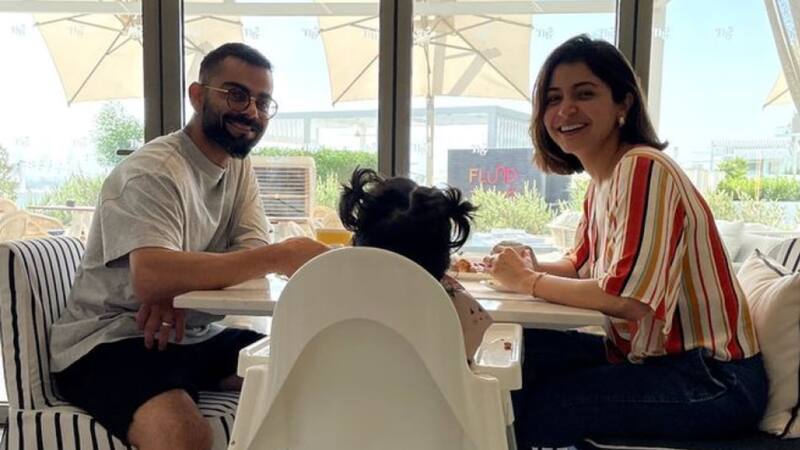 Since the birth of VIRUSHKA's daughter Vamika, Virat Kohli and Anushka Sharma have asked fans and media not to click on photos of their little girl. For almost a year, Virat and Anushka have managed to protect their daughter and hide her face from fans.
However, in yesterday's match, Vamika's face was revealed as the camera panned over her and Anushka. They were in the stands cheering for Virat Kohli and Vamika was caught on camera. The pictures went viral on social media, and Virushka fans raved about Vamika's cuteness. However, now the couple posted a note on their Insta Stories about the incident.
Anushka and Virat took to their Instagram stories to share an identical note saying that they were caught off guard and didn't know the camers were on Vamika. They asked everyone not to share photos of Vamika on social media.
The note read: "Hey guys! We realise that our daughter's pictures were captured at the stadium yesterday and widely shared thereafter. We want to inform everyone that we were caught off guard and didn't know that the camera was on us. Our stance and request on the matter stays the same. We would really appreciate if Vamika's images are not clicked/ published for reasons we have explained earlier. Thank you!"
This isn't the first time Vamika has been clicked while attending a cricket match. However, earlier in the pictures, Vamika's face was covered by a heart emoji.
Some fans of Virat and Anushka also expressed their fear of social networks, as the Vamika images went viral. Netizens talk about non-compliance with privacy and expand their support for Virushka.